A1 Coupons
Don't buy until you have them!
Sign Up Now
A1 Sales
Check out our
Sales Page
for great savings and featured products.
1 (800) 583-4578
Call for help and special offers.

We have a large selection of lifts for mobility scooters, power wheelchairs and manual wheelchairs. Whether you need to add an accessible entrance to your home, or if you just need a way to transport your power chair or scooter, we have a lift that will meet your needs.

Vehicle Lifts
The ability to transport your mobility scooter or power wheelchair insures that you maintain your independence even on the go. We have organized our vehicle lifts into two major categories:
We've also broken each category down into sub-categories by the type of mobility product that you will be able to transport to help you quickly narrow down your search.

Vertical Lifts
We also have wheelchair lifts that enable users to move from one level to another in homes or commercial locations. We even have a portable lift that is perfect for schools and organizations who need a quick, out-of-the-way solution.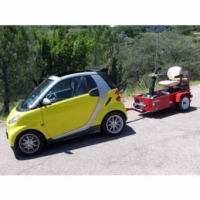 Trailers offer a convenient and efficient way to transport your scooter, power chair, or other mobility device on the back of your vehicle, even compact and sub-compact vehicles. What's more, you do not have to disassemble the scooter or power chair to use it.