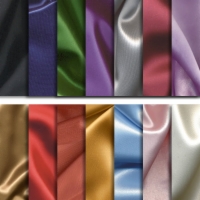 These are some of the finest adjustable bed sheets and are made of 100% acetate satin. The quality will be felt immediately. They are also specifically made to fit your adjustable bed so they won't be prone to sliding off and not staying put while your bed moves. They feature wings and anchor straps which keep the sheets tucked in and snug. There is a large array of colors to choose from so getting something to match your bedroom should be simple.

What is included in your GoldenRest® sheet set for most sizes:
1 flat sheet
1 fitted sheet
2 pillow cases

When ordering a dual king sheet set, one extra fitted sheet is provided.
When ordering a twin sheet set, only one pillow case is provided.